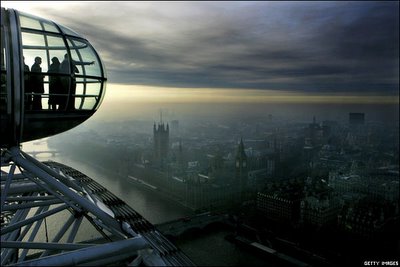 Smoke from the burning fuel depot spreads over London....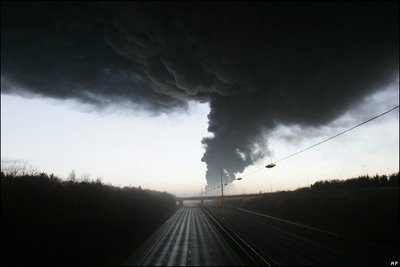 ...southward along the M1, Britain's main artery....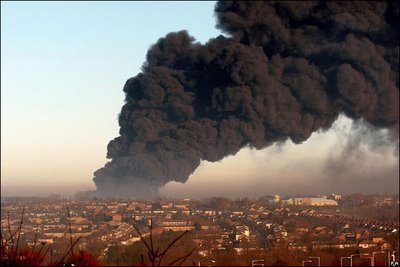 ..and out over the toney and agreeable comuter-belt towns of Hertfordshire. Hey! I can see dad's house from here! And mum's apartment building- no truth to the rumour that all that smoke is mum and Mark having a ciggie on the balcony.
(All photos via the BBC)