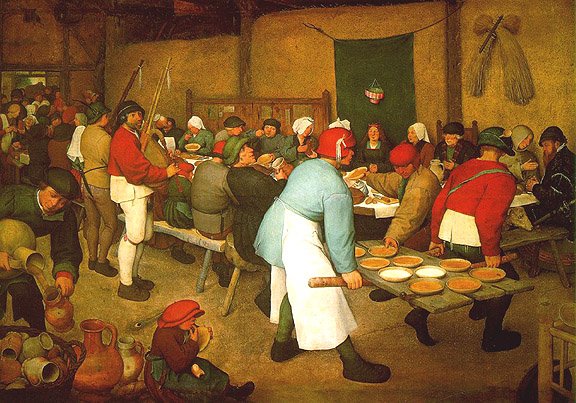 Country Mouse and I have just had a splendid weekend thanks in most part to the wedding of Chase and Sarah (college friends of CM) over in
Wayne, Maine.
The wedding was actually in North Wayne, a hamlet too small even for epodunk.com to have an entry for but you get the general idea.
CM's paternal grandmother's family was from Wayne so en route for the wedding we stopped by the
Wing Ring Cemetery
(just to the left of the "L" in "Pocasset Lake") to visit her and Burr (her grandfather), leaving a blue jay feather for them. I was able to combat my unease over being in a cemetery (ancient folk memories run deep even for English atheists) by reminding myself that all the headstones around us were her family and thus should my views on the afterlife be spectacularly disproved on a sunny Saturday afternoon the resulting spectres would be unlikely to do us any harm. I have to say I really enjoy those moments when I am reminded of Country Mouse's deep roots in this state. I know we all have ancestors that date back to the 1600s and beyond, but to see them all physically represented the way they are in the Wing Ring (so named for its circular shape) and then to turn to my left and see their extant descendent appeals deeply to the historian within. It helps that said descendent is wicked cute too. Oddly, we saw that one of the graves in CM's eternal family potluck bore the same last name as that afternoon's groom. Given that his family is as North Wayne as it comes it was no real surprise, but it made me wonder once again if everyone with rich Maine genes really are distantly related to one another.
Back to the wedding. It was one of those interior Maine hotter-than-heck August afternoons and the air was still thick from the thunderstorms of the night before. Everyone parked in a recently brush-hogged field next to Chase's parents' house; all the men in fairly smart shorts and open collared shirts, all the women in summer dresses and sandals as they hopped down from trucks and cars to mill about on the side of the road. Colin arrived with his
kegerator
and I made it over just in time to not be of any help in carrying it from his truck to the outdoor bar. We were just getting the beer lines hooked up when the church bells began to ring, so we joined our girls and wandered with the rest of the guests the 10th of a mile to the Methodist Church.
Inside it must have been 110 degrees but the ideosyncratic organist kept everyone distracted from the heat by some highly individual interpretations of church music including "Here Comes The Bride (Extended Remix)". Even in our summer clothes the guests sweated and dripped through the brief and jocular ceremony and it was with both happiness for the newlyweds and with anticipation of a cold brew and a jump in the lake that the minister's blessing was recieved.
Back at Chase's parent's garden the beer was flowing after a fashion (Colin was baffled by the rather suds heavy output and I found myself being his pitcher assistant, exchanging empty jugs for full as somehow we had wound up serving all the guests beer at the theoretically self-serve Kegerator). Old friendships were renewed, new ones minted, and the official photographer had the brilliant idea of snapping pictures of the multitude of tattoos on the guests (a mixture of hippies, ecologists, lefties and old school Mainers) for a special bride and groom scrapbook. CM's morrigan between her shoulder blades made it in while I kept kicking myself for putting off my inevitable Maine right-of-passage inking (for the curious, the planned order of my tattoos are as follows: small owl on left chest or upper shoulder, the badge of
Clan Gunn
on my left bicep, and a jolly roger on my right bicep).
I was talking to the Philadelphia native boyfriend of an old pal, up on his first visit to Maine, and he remarked happily how relaxed and informal the wedding appeared to be. I suppose I've been here a long time, and most of the weddings I've attended have been in Maine, but until he mentioned this I hadn't noticed (his remarks made me decide to post this tonight). I guess it was a pretty chill affair, with guests popping across the road to slip out of their wedding togs, into their swimming costumes and into Pocasset Lake (I didn't think to bring a towel or trunks otherwise I'd have been in there like a shot. It was so damn hot!) and then wandering back to the reception to grab a drink and a slice from one of the six wedding cakes (all the aunts had been asked to contibute their variation on carrot cake). Maybe it was the outstanding temporary outhouse (a two holer with a hand sink, electric light, mirror
and
a seperate external urinal with privacy shield) that was one of the main topics of admiring comment (it
was
spectacular), or Chase's home-made rum slurpee machine, or the customized rummage sale plates we ate off and were encouraged to take home as a momento. Personally, I think it was the general bonhomie of Chase, Sarah, and their families that made the day so perfect for them and their guests.
Country Mouse and I are to be married next May in what we hope will be a similar affair (more than a couple of the guests from yesterday will be at ours so the omens for crowd ambience are good). Along with visually measuring the tent and counting tables and chairs (and having Chase and Sarah offer to pass on their cake hardware- thanks guys) I think we took away some of the great spirit of the North Wayne wedding, which can only mean good things for the Weasel-Country Mouse nuptials.